Rehoboth Beach by Bike: Share Your Photos!

Share photos of your favorite cycling routes and destinations!

Share your cycling experiences with us! Are you an avid cyclist in and around Rehoboth Beach? Do you ride bikes with your kids to school? Do you make trips to the local market on your bike? Ever cycle to work? Pull out those cameras and send your photos to us. Share photos of your favorite cycling spots in Rehoboth Beach: Where are the best places to ride? What pitfalls do you encounter? Upload your photos and show us what Rehoboth Beach by Bike looks like!

0

2

Days Remaining

Photos Added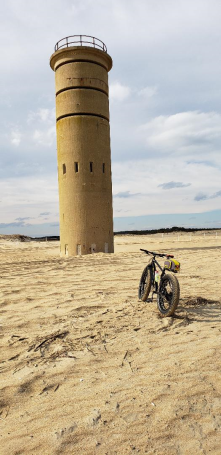 Riding the Specialized Fatboy on the beach from Rehoboth Beach to the point and back. Great workout.